Engineering Curriculum
Our Sixth Form curriculum has been designed with Industry Partners so that students can develop the most appropriate skills, attributes and experiences for a career in engineering.
We offer a truly bespoke curriculum, offering specialist technical courses and maximising progression to University, Apprenticeships and Industry. All our learners use cutting edge future technologies, such as 3D Printing, Laser Cutting, Virtual and Augmented Reality and Computer Numerical Control to prepare them for their chosen next steps.
Related News
26 July 2023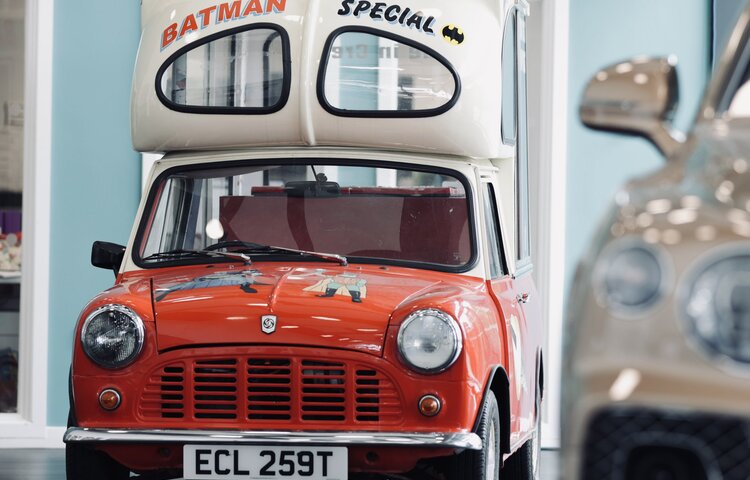 We are proud to be custodians of this fabulous, Whitby Morrison ice cream van. It's on display for all to see in our entrance hall and is a symbol of the exciting employer partnership between Whitby Morrison and Crewe UTC. Thank you!
12 June 2023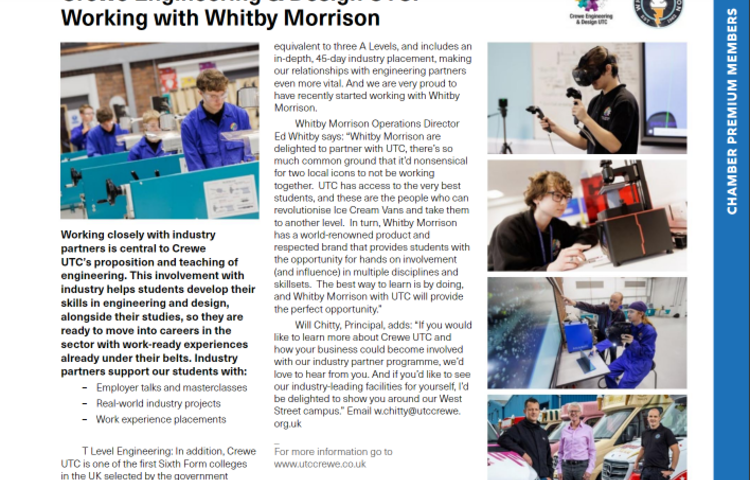 We're delighted to be featured alongside our Employer Partner, Whitby Morrison, in South Cheshire Chamber of Commerce's Quarterly Magazine, published in May.